December 07, 2011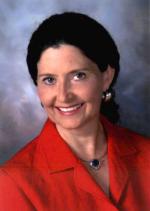 Anne Hughes and Jenny Oliver: Realtors Going the Extra Mile
By Kelly N. Givens
December 7, 2011
As anyone who has tried to buy or sell a house in the past half a decade knows, the housing market is currently in a state of crisis. In the aftermath of the burst housing bubble, we've seen investment banks going broke, the government bailing out companies, and the U.S. economy in recession. Foreclosures have steadily risen since 2006, draining wealth from consumers and eroding the financial strength of banking institutions. Home prices have tumbled, and it's unclear if they've hit their lowest point.
Jenny Oliver and Anne Hughes, two real estate agents for Better Homes and Gardens III in Charlottesville, VA, understand just how serious the housing market crisis is for their clients. "It's a big deal to be a buyer or a seller today," Oliver says. "Most of your money is usually involved in this transaction. [It can be] your financial winning or your financial ruin."
As Christian realtors, Oliver and Hughes see the value and importance of their work, especially in times of economic hardship. The two women were brought together by mutual friends, who saw the possibilities the partnership could offer. Both women had been praying for a 'special friend' who could walk alongside her in real estate. Together, the women have been able to support and encourage one another in a vocational position that involves a lot of time, energy, counseling, and long suffering.
Oliver and Hughes set themselves apart in unique ways. Neither pick or choose their clients. "We serve the people God brings us," Hughes says. "We don't look at the bottom line." Hughes refuses to "figure out" how much she will make off a commission with a certain client. "One reason I don't is because there are just about a million things that might make the deal fall apart," she says. "And then what's my etiquette going to be? I really don't want to prejudice my level of service for anyone. I'm serving the Lord; it's not about dollar signs." Oliver agrees. "We have a chance of being servants throughout every part of our every relationship… we see it's God who brings us our clients."
Besides not discriminating against who they'll work with, the women often go above and beyond to help their clients through the buying and selling process. Often, that starts with prayer. "We pray together for all of our clients, for all our deals," Oliver says. "It's a lot of hand holding, a lot of coaching."
For Hughes, the earnestness and prayerfulness she brings to her work is a result of the value she sees that God has for place. "If you look at Scripture," Hughes explains, "It's basically book-ended with the importance of place." Starting in Genesis, God creates the world and a place for his people- the Garden. Then, he leads his people out of Egypt and into the Promised Land, the place for his chosen people. Finally, in Revelation, he provides a final place for all who believe on him. "We will be back in a renewed earth with physical bodies, and we will be in a new place," says Hughes. "I am driven by that thought… If I can help this individual person or family connect with a place…that really has meaning."
Although both women admit their work can be toilsome ("your time is not your own," Hughes says, "Your cell phone is with you all the time") they also see how God has richly blessed them in their work. Oliver remembers one particularly "sweet story." She had been working for months to help an elderly couple sell their home. The house had been on the market for a long time, and Oliver was over at the house long after the family had moved out, trying to fix it up enough to sell. The house finally sold, but what happened after that was "God's love and grace" to me, Oliver says. A neighbor of the elderly couple had been watching Oliver over time, and seeing how hard she worked, recommended her to a friend. "Being totally convinced I was an amazing realtor, they sent someone to me that gave me the second biggest commission I ever had," Oliver recalls. "It was the least amount of work I had to do [for a sell]. It was so clearly a gift of the Lord to me."
Jenny Oliver and Anne Hughes help us see some of the distinguishing characteristics of the consummated Kingdom. They are working with God to advance his values of security, economic flourishing, and sustainability – all for the common good. "I feel like this is a very high calling," Hughes states. "[We hope] to be able to help people with this in a way that has integrity."