June 11, 2012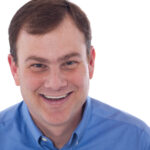 By Kelly Givens and Amy L. Sherman
Jim Reiner jokes that he is a "serial entrepreneur," and has been so "pretty much my whole life." However, like many Christians, Jim struggled to discern how his passion for business connected to his faith. Upon deciding to follow Christ, he assumed his vocational path would need to change. "I thought that [ministry] meant that you needed to sell your business, go to seminary, and become a traditional pastor," Jim says. He started down that path, attending Denver Seminary. Three years in, however, an opportunity opened up that Jim soon realized was God's calling for his life.
Jim was approached by leaders of Belay Enterprises who were hungry for his business acumen. Belay had been launched a few years earlier by a group of pastors, business owners, and community leaders in Denver, Colorado. Their vision was to take recycled building materials and open a combination home-improvement thrift store/job training program for those rebuilding their lives from addiction, homelessness, incarceration and poverty. "Bud's Warehouse"(Building Unity and Dignity through was opened in 1995 to fulfill that vision.
The ministry was doing well in terms of its social aim: to provide biblically based life and job skills training and support to those needing a job. Many ex-offenders find it extremely difficult to land a job once they're released. Bud's Warehouse offered them that "first rung on the ladder" job that can help them build a good track record. During their six months at Bud's, employees focus each month on different aspects of job training and participate in Bible studies, prayer times, and meetings related to the business activities. They were also mentored by volunteers from various churches supporting Bud's.
But Belay was struggling in terms of the financial bottom line. It was operating in the red and in danger of closing down when leaders approached Jim. Since Jim took over as CEO, Belay has grown to be completely self-sustaining. Indeed, Bud's now kicks off additional revenue that Belay uses to capitalize new social ventures. These include Baby Bud's, which employs low-income single mothers, and Good Neighbor Garage, which finds and repairs cars for single mothers at low cost.  Most recently, Belay has launched a custom cabinetry business.
Jim is proud of the important work Belay is doing in the lives of both its employees and its volunteers. For the former, Belay has provided jobs and a safe place of community that has been a vital part of the workers' journey from dependence to self-sufficiency. For volunteers, Belay offers business-minded, entrepreneurial Christians with exciting, fulfilling opportunities for deploying their vocational skills. "What [these church members] are really good at is entrepreneurial type stuff, starting things, running businesses, dreaming big, doing these big things. And yet, our churches often don't ask big enough things of people like that," Jim explains. "Almost every time I talk to businessmen [about Belay], I have someone coming up who says, 'Oh my gosh, this is something that's big enough for me to sink my teeth into. This is exactly how I'm wired and what I want to do.'"